Run 4 the River
Run 4 the river is a 4-mile trail run along the beautiful Rappahannock River. It is open to serious runners, walkers, children & strollers, and dogs on leash.
All participants will enjoy themselves while along the shores of the river and near the local education and advocacy group, Friends of the Rappahannock.
Great Rappahannock Whitewater Canoe Race
Join us for the 40th annual Great Rappahannock Whitewater Canoe Race, to be held on the Rappahannock river in Fredericksburg, VA! This family-friendly race features events for everyone!
Choose from a 5-mile downriver race course or a 1-mile sprint! With assistance from our free river shuttle service, you have the opportunity to compete in multiple races or categories including canoe, kayak, tandem canoe/kayak, and SUP! We feature categories for both recreational and expert racers.
The celebrate our 40th year, we will have limited edition medals, awards, t-shirts, and merchandise. you won't want to miss this!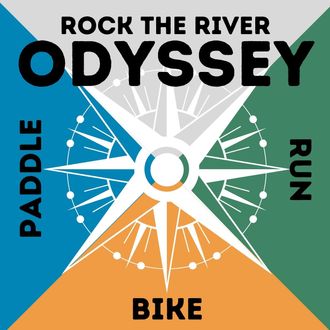 Odyssey
The Odyssey is an opportunity to enjoy the Rappahannock River wathershed in three different ways: by foot, by boat, or by bike. Each piece of the Odyssey adventure is designed to take about one hour and will take participants through the historic and natural character and charm of the river and surrounding ecosystems.
Upon checking in at the Virginia Outdoor Center (VOC) booth at the Rock The River Festival grounds, you will get get a passport. You will get directions, destination points, and you will see Odyssey check points along the way, at which you will stamp your passport. Collect all stamps to complete the entire Odyssey, or simply complete a part of the Odyssey - it's your journey!
Return to the festival for your finish time and to share your stories. participants may begin at any time between 11AM-3PM; all participants must return to the festival grounds by 4 PM. There is time to complete all three and earn the triple crown!
Proceeds from the Odyssey benefit Micah and their efforts to provide services to our homeless neighbors.