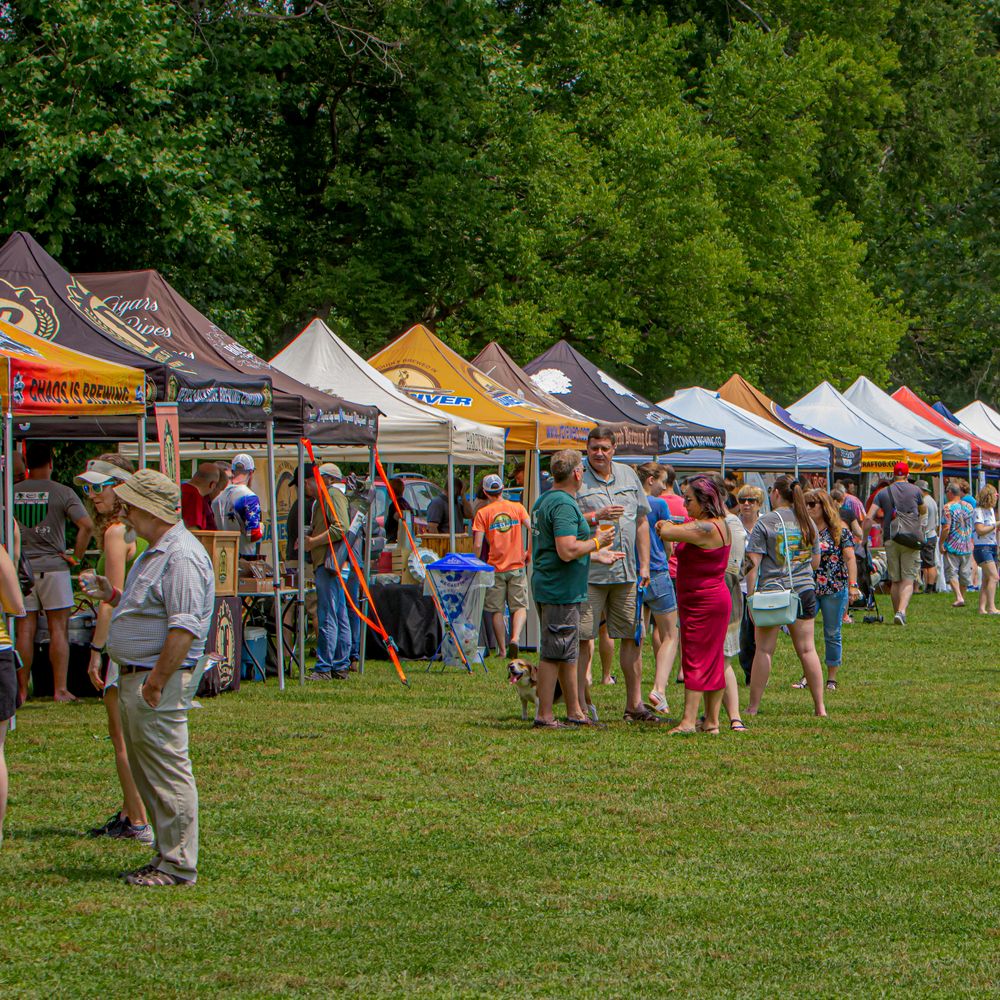 History & Mission
The Rock the River FXBG committee hosted its first event in June 2015.  The intent was to provide a complimentary event to the ACA's annual Great Rappahannock Whitewater Canoe Race, now in its 37th year.   In addition, the committee wanted to bring together the many communities who benefit from the Rappahannock River either through business development, tourism, recreation, or cultural influence.  The event organizers offer opportunities for local vendors; including musicians, food vendors, craft brewers, artists, and others to provide their services.  Excluding the beer garden, the event is free and open to the public further solidifying the committee's commitment to the community.
Event Background:
Rock the River FXBG is organized by a committee of for-profit business owners and non-profit entities.  Our event organizers consists of representatives from the ACA, FredEvents, the Virginia Outdoor Center, Spencer Devon Brewing, and Gravatt Entertainment. Like you, we have a passion for Fredericksburg and in particular our amazing river – the Rappahannock!
By the Numbers:
• Event committee comprised of 5 non-profit and for-profit business leaders
• 2015 – Estimated 2500 people in attendance; 35 vendors participating
• 2016 – Estimated 5000 people in attendance; 50 vendors participating
• 2017 – Estimated 7000 people in attendance; 80 vendors participating
• 2018 – Estimated 3000 people in attendance (RAIN-OUT); 80 vendors participating 
• 2019 – Estimated 7000 people in attendance; 90 vendors participating
$10K donated to local charities 
Direct Impact to the Community: Rock the River FXBG and its supporting events (i.e. 40thGreat Rappahannock Whitewater Canoe Race and Run/Walk for the River) donated money to 7 different local charities totaling $10K.  The committee also values its community partners and invites local vendors, musicians, and craft brewers to participate in the event prior to seeking outside support.  The impact of participation is low; non-profits are not charged to host a booth and artisans / artists who do not have brick-and-mortar operations are charged $30 to participate.  This amount includes fees for business licenses for selling goods and services.  
Designations: We are pleased to announce that we are certified a Virginia Green Event.  We found that this designation was equally important to our partners and vendors.  In short, we are thoughtfully planning our event to minimize environmental impacts and selecting vendors that will help increase environmental awareness.  Not only will this set a great example for our visitors but will also shed a positive light on our participating vendors and sponsors.  In addition, the committee hosts a park and river clean-up event the morning after the event. The goal is to present the park back to the city in better shape than we received it.  The Rock the River FXBG committee takes pride in being designated a Virginia Green Event and good steward of city resources.
###